Our services

Testimonials

"J'ai été très bien accueillie par Antoine qui m'a conseillé un Sancerre que nous avons bu avec mon mari le soir même. Bon conseil et bon vin!"

"Je souhaitais livrer une bouteille de champagne à un bon client. J'ai appelé La Cave du Sénat à 15h et à 19h le client était livré. Leur service de conciergerie est très bien. Merci"

"J'ai été séduite par l'accueil chaleureux d'Antoine, le choix et la qualité des champagnes proposés"

"Visited Paris for 3 months and visited many wine stores but La Cave Du senat sold out the most. Staff were very helpful and welcoming. Professional service. The cellar/cave is very charming, great place for a wine tasting. "

"在我和朋友在巴黎旅行期间, 我们有幸参加了SÉNAT酒庄周六下午对公众开放的波尔多品酒会。我们品尝到了醇厚的波尔多红酒而且带回国几瓶留 作纪念。非常感谢酒庄 的品酒师Antoine带给我们这次品酒体验。"

More clients ratings on TripAdvisor >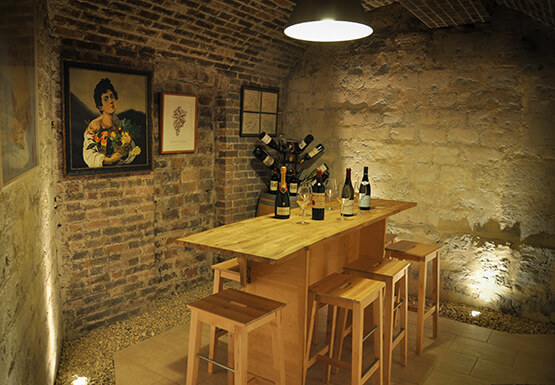 Besoin d'un conseil ?
Votre caviste vous rappelle !
Cliquez ici
Haut de page